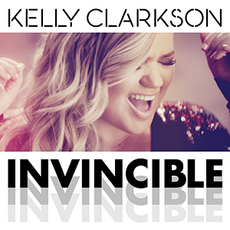 Invincible is a track from Kelly Clarkson's seventh album "Piece by Piece."
The song was written by Sia, Jesse Shatkin, Steve Mostyn, and Warren Felder. Produced by Shatkin, the track is an orchestral synthpop anthem about empowerment. It features uncredited vocals from Sia, as well as string arrangements by Oliver Kraus.
On February 23, 2015, "Invincible" was released as the first promotional single from the album. The music video for the song was directed by Alon Isocianu.